N e w s
Glenys Cour was awarded the MBE in the Queen's Birthday honours list 2020 for services to the Visual Arts in Wales.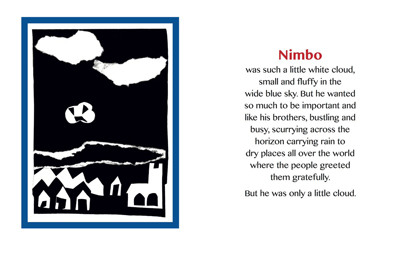 Nimbo - a Book for Children At the opening of Glenys Cour's great exhibition The colour of Saying, the Friends of the Glynn Vivian launched "Nimbo - the Little Cloud", written and illustrated by Glenys, a story book for children with sixteen pages and nine collages. The book is available in a signed, limited edition of 300 copies, price £20 from the Glynn Vivian Gallery Shop. All proceeds from sales will be used support pucases for the collection through the annual Wakelin Award. We are grateful to the Wakelin family for all their help producing the book.
Glenys Cour - Movie
a film from Producer/Director Kimberley Littlemore
If you are interested in knowing more about Glenys Cour's work, where to view or purchase, she can be contacted through her daughter, Jane Warwick, via email.
PAST EXHIBITIONS




Retrospective - The Colour of Saying at the Glynn Vivian Art Gallery - 10th December 2016 - 5th February 2017




Group Exhibitions



ONGOING - WELSH GROUP
2005 Attic Gallery with Clive Hick-Jenkins
1998 Jazz Trio - Brecon Museum - William Brown, Tony Goble, Glenys Cour
1991-2001 Martin Tinney, Gallery
1998 Three Man Show - Hay on Wye Festival
1997 Welsh Group - Strasbourg and Glasgow
1995 Intimate Portraits - Glyn Vivian Art Gallery touring exhibition
1995 Welsh Group - Royal Cambrian Academy
1994-5 Contemporary Art for Wales in the Netherlands
1992-2001 Attic Gallery Swansea



SOLO EXHIBITIONS


2016-2017 "The Colour Of Saying" Glyn Vivian Gallery - Swansea
2009 The Art Shop - Abergavenny
2008 "Metaphors" The Mission Gallery
2003 Paintings and Works on Paper 1980-2003 Glyn Vivian
1998 Retrospective, Llanover Hall, Cardiff
1996 Gallery Oriel Myrddin, Carmarthen
1992 Ceri Richards Gallery, Taliesin Arts Centre Swansea
1991 St David's Hall Cardiff
1989-90 Wrexham Art Centre
1989 Swansea Arts Workshop
1989 Davies Memorial Gallery , Oriel 31 Gallery, Newtown, Powys
1986 Glyn Vivian Art Gallery
1982 University of Exeter and University College of Swansea




COMMISSIONS


Welsh Arts Council
Trustees Savings Bank Murals
Old Grammar School, Swansea - Design for stained glass Rose Window in Memory of Dylan Thomas - 2001
Contemporary Art Society, Wales - print 2001
Swansea Literature Festival - brochure cover design 1995
Poetry Wales - cover design 1994 and 1995
Cardiff Music Festival - Design for Poster and Programme 1994
Brecon Jazz Festival - Design for Poster and allied uses. 1993 and 1997
Glyn Vivian Art Gallery - Artist in Residence - The Painter in Glass - Design for stained glass panel 1992
British Arts Festival association - First Prize for best Poster in UK 1989
Swansea Festival of Music - Poster Designs, Annually 1988-93
Dylan Thomas Society - poster Design - Under Milk Wood, US tour 1989
BBC Welsh Symphony Orchestra Tour - Programme cover design 1988
Art of Lego - touring exhibition two works 1988